About
The Space
Grab your friends and family and get ready to enjoy Baedeker's newest private dining room, where sunlight hits the celebrations from all angles. With exposed brick, wooden floorboards and an art deco chandelier, The Sunroom is located in the front entrance of Baedeker's captivating heritage-listed building.
Escape with friends for a mid-week cocktail class, wine tasting or enjoy G&T high tea served with a twist. Our intimate light-filled space will inspire you to create your very own excuse to reconnect and celebrate milestones.
Conveniently located in the heart of Fortitude Valley, The Sun Room at Baedeker is the perfect backdrop for hens' nights, baby showers, birthday celebrations and more!
Virtual Tour
EXPLORE THE SUNROOM
Check out our interactive map to discover The Sunroom and start planning your dream event!
EVENT BOOKINGS
CONTACT US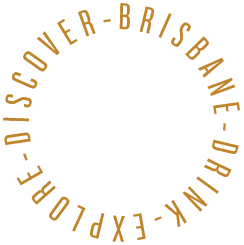 Tim
Worth checking out
Do not walk past this little hidden gem!  Its quaint, cosy seating areas are perfect for a night cap or a few quiet drinks with close friends.  The bar staff are very personable and know their trade. This is one of Brisbane's best kept secrets.
Eliza
Love the atmosphere
Always love the atmosphere at this place, it's so special & takes you out of ordinary life. I loved being a party of two wedding events here!
Louisa
Amazing bar. Love the atmosphere.
Amazing bar and excellent wine list. Recently experienced the private dining space which is just fab and the food was outstanding! Looking forward to having a few more drinks and events here in future!
Karyn
Love this place
Came across it purely by accident but then some say everything happens for a reason. The atmosphere is warm and welcoming, the wine selection is fab and Lola is a wonderful host! Do yourself a favour and pop in sometime.
Kimberley
Amazing atmosphere
The team has created a place you can escape and just enjoy great company and amazing wine. Best place wine bar in Brisbane hands down.
Bryanna
Magical wine
The wine is magical, the port next level, the ambience unmatched, just the perfect spot to sip, enjoy and dream! Well done.